Rose Dix is a YouTube star, comedian, entertainer, and social media presence from the United Kingdom. Rose Dix and her wife Roseanne Elizabeth Spaughton manage the popular 'Rose and Rosie' YouTube channel.
Childhood and Early Years
Rose Ellen Dix is her full name. She was born in Ross-on-Wye, Herefordshire, England, on June 15, 1988. She is 32 years old and belongs to the Gemini zodiac sign. She graduated from Hereford College of Arts with a bachelor's degree in Film & Screen Media. Laura Dix is her younger sister. There isn't any further information about her relatives.
Workplace Environment
Rose started her self-titled YouTube channel for a university lesson on June 20, 2010. On September 30, she released the first video, titled "Rose Dix chats Lisa Scinta." She was given the task of creating a viral video while studying a film degree at Hereford College of Arts. As a result, she made a parody of Kesha's video "Tik Tok" and posted it on her YouTube account. In just five days, the video received over 16,000 views.
Rosie began her YouTube channel, TheRoxetera, in November 2011 and has been active ever since. On December 18, 2011, she debuted on Rose's channel with a video named "Baffle Laffle Taffle Breakup." On January 15, 2012, Rose shared their debut collaboration on her YouTube account.
Rose left her work at the Worcester Apple Store in 2014 to pursue her dream of becoming a full-time YouTuber. She altered the name of her channel from "Rose Elen Dix" to "Rose and Rosie" at some point. The name of Rosie's personal channel was also altered once they opted to post their vlogging footage there.
They renamed it 'Rose and Rosie Vlogs,' and began posting vlogs and different series, such as yearly VLOGMAS videos, #RealTalk, and the BISEXY SERIES. Rose and Rosie talked about real-life issues and circumstances in the #RealTalk videos, and they used their personal experiences to give advice to their viewers.
More information on their YouTube channel
They upload "couch comedy" content to their primary channel. In addition, they produce challenge, tag, tutorial, and gameplay videos. They've worked with YouTube stars including Hannah Witton, Hannah Hart, Shannon Beveridge, Cammie Scott, Amy Ordman, and Oli White over the years.
On April 29, 2016, Rose and Rosie founded 'Let's Play Games.' It has been set aside for footage from games such as Until Dawn, GTA 5, FIFA, and The Sims 4. The duo has around 900,000 members on their main channel, and roughly 500,000 subscribers on their vlogging channel. On their gaming channel, they have around 200k subscribers.
Rose has created an alter persona entitled Maltese, a snobby figure who claims to be Canadian/Rhode Island nobility and features in videos like "This is Just Ridiculous" and "Superkiss Part 3." The duo has appeared on BBC Radio 1's show "The Internet Takeover" as well as BBC 3's reality show "Stupid Man, Smart Phone" (2016). Melissa McCarthy and Paul Feig, who were promoting their picture "Ghostbusters," chose them to interview in June 2016.
Rosie and Rose refer to their supporters as "Boobies." The couple released their book 'Overshare: Love, Laughs, Sexuality, and Secrets' on October 4, 2018. Later that day, they announced that their documentary, named "Overshare," will be released, featuring footage from their audience.
accomplishments
For its "good content and frank discourse around LGBT topics," Rose and Rosie have received a lot of appreciation. They've also won a number of prizes. In 2015, she received the AfterEllen Visibility Award for Favorite Real Life Lesbian Couple, in 2016, she received the British LGBT Award for LGBT Celebrity Rising Star, and in 2017, she received the DIVA Award for Entertainment Personality.
Personal Experiences
In terms of sexual orientation, she is a lesbian, but her girlfriend, Roseanne Spaughton, is bisexual. In 2007, they met for the first time at a Halloween party. They were both dating separate persons at the time. They went on their first date on October 20, 2011, after their previous relationships ended. She and Rosie also got engaged on May 30, 2014.
Finally, on March 20, 2015, in Clearwell Castle in England, they exchanged wedding vows. Several times on their channels, the couple has discussed their aspirations to start a family. Similarly, they announced on April 13, 2019, that they had chosen Daughton as their joint married name, which is a mixture of both of their original surnames.
Wilma, their pet dog, and Flynn, their cat, currently reside in Hertford, England. The couple is having a terrific time together and frequently features each other on their social media sites. Rosie announced on social media shortly after midnight on April 9, 2020, that Rose was in hospital suffering from a tough miscarriage.
Her sexuality is discussed further.
She'd always known she was different and had a thing for girls for as long as she could remember, but she kept it hidden from the rest of the world. She used to kiss girls on her friend's poster when she was eight years old, and she had to throw it away when it became too wet. Jennifer Aniston was her childhood crush.
Rose came out to her father when she was ten years old. He assured her that having affections for her girlfriends was entirely normal. She gave up her virginity to a guy when she was 17 years old. She had her first girlfriend at the age of 18 and learned she was not sexually attracted to men. Her parents were horrified and couldn't deal with it for a while after she came out to them again, especially her mother.
Body Dimensions
Rose is a lovely young lady with a plethora of defects. She stands 5 feet 7 inches tall and weighs roughly 60 kilograms. Her chest, waist, and hip dimensions are 34-26-35 inches. Furthermore, she is a size 7 shoe wearer (UK). Rose has brownish blonde hair and a pair of lovely hazel eyes. Her hair has also been coloured 'Dirty Blonde' in the past.
Net Worth and Social Media
Rose is well-known on social media and has amassed a sizable following. On her 'The Roses' Facebook page, she has over 56K fans. Similarly, her Instagram account, @roseellendix, has over 520K followers. She's also on Twitter, where she has 436.4K followers.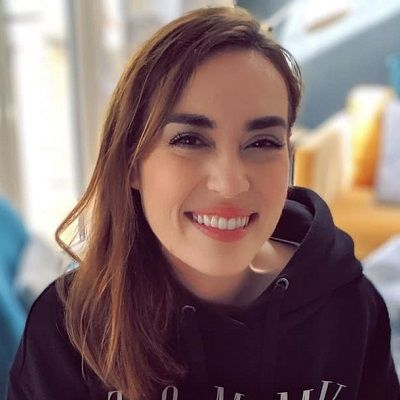 Their 'Rose and Rosie' channel, meanwhile, has over 961K subscribers. The YouTube channel 'Rose & Rosie Vlogs' has over 481K subscribers. In addition, the 'Let's Play Games' channel now has over 187K subscribers. [email protected] is the duo's Gmail address for business inquiries.
There's little doubt that this gifted individual would make a lot of money in her chosen field. Her social media efforts could be her principal source of income. Her net worth is reported to be between $1 million and $5 million.
Quick Facts
| | |
| --- | --- |
| Full Name: | Rose Dix |
| Born Date: | 15 Jun, 1988 |
| Age: | 32 years |
| Horoscope: | Gemini |
| Lucky Number: | 11 |
| Lucky Stone: | Agate |
| Lucky Color: | Yellow |
| Best Match for Marriage: | Leo, Aquarius, Libra |
| Gender: | Female |
| Profession: | YouTuber, Instagram Star, Vlogger |
| Country: | England |
| Height: | 5 feet 7 inches (1.70m) |
| Marital Status: | married |
| Married Date: | March 20, 2015 |
| Wife | Roseanne Spaughton |
| Net Worth | $1 Million – $5 Million |
| Eye Color | Hazel |
| Hair Color | Brownish Blonde |
| Body Size | 34-26-35 |
| Birth Place | Ross-on-Wye, Herefordshire |
| Nationality | British |
| Education | Hereford College of Arts |
| Siblings | one (Sister: Laura Dix) |
| Facebook | Rose Dix Facebook |
| Twitter | Rose Dix Twitter |
| Youtube | Rose Dix Youtube |
| Instagram | Rose Dix Instagram |
| Wiki | Rose Dix Wiki |