Nanny, Prime Video's first psychological horror film, will debut on the streaming service on Friday, December 16 at 12 a.m. GMT (tentative time). The film tells the story of an African immigrant living in New York City whose life takes an unexpected turn once she gets a job as a nanny. The film stars Anna Diop as the main character, as well as a bevy of other actors in critical supporting roles.
Nanny on Prime Video: Trailer, Plot, What to Expect, and More Info
The official trailer for the film was posted on Amazon Prime Video on August 30, delivering a glimpse into the nightmare world in which heroine Aisha finds herself. It all started with an emotional conversation between a mother and her kid in which they expressed their love for one another. The video then briefly discussed Aisha's life once she began working as a babysitter. The second half of the trailer turned darker as Aisha's American Dream was seen on the verge of being shattered.
Overall, the teaser had a frightening tone that fans of psychological thrillers and horror will certainly like. Prime Video issued the following official description on their YouTube channel alongside the teaser:
The summary continued:
"Haunted by the absence of her young baby, Aisha hopes her new profession will allow her to bring him to the United States, but she is more disturbed by the family's chaotic home life. As his arrival approaches, a terrible force begins to permeate both her dreams and her reality, endangering the American ideal she has fought so hard to construct."
The official trailer and blurb promise a compelling, character-driven drama that dives deep into the most challenging aspects of human existence.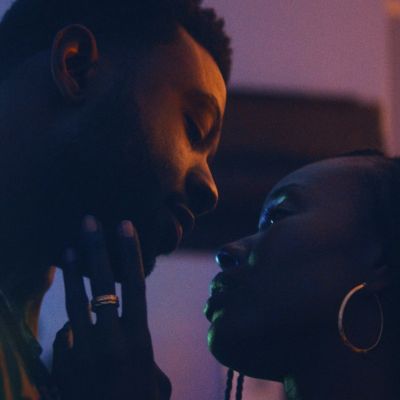 More information on the Nanny cast
Anna Diop plays Aisha, an African immigrant looking to start a new life in New York City. In the teaser, the actress looks terrific, flawlessly capturing her character's weaknesses, anxiousness, and sorrow. Fans may expect the actor to deliver an entertaining performance. Diop has also appeared in several HBO shows, including Titans, 24: Legacy, and The Messengers, to name a few. Michelle Monaghan as Amy, Morgan Spector as Adam and Sinqua Walls as Malik participate in supporting roles alongside Diop.