Luis Guzman is a well-known Puerto Rican actor who has been in a number of films and is well-known for his character work. For the majority of his life, he has portrayed sidekicks, thugs, or police officers.
Wiki, Bio, Family, Siblings, Childhood & Education
Luis Guzman was born in Cayey, Puerto Rico, on August 28, 1956. Nothing is known about their father, and he never spoke to the public about him. His mother, Rosa, used to work in the hospital when he was born. His mother and stepfather, Benjamin Cardona, a TV repairman, raised him. His mother and stepfather relocated to the United States of America when he was a toddler.
Guzman spent most of his childhood in New York City's Greenwich Village and the nearby Lower East Side area. He was a difficult child at school and grew up with a brother and sister. He was expelled several times for getting into fights. But there was something good about him, and his neighbours adored him. He graduated from high school and went on to become a social worker.
Guzman was hired as a youth counsellor at the Henry Street Settlement, a cultural centre on Manhattan's lower east side. Others liked being around him since he was a nice guy who made people laugh with his jokes and overacting. He then chose to perform in a nearby cafe, where he quickly gained the attention of the locals.
Luis Guzman's Age, Height, Weight, and Body Dimensions
Luis Guzman was born on August 28, 1956, and will be 65 years old on June 6, 2022. His height is 1.66 meters and his weight is 75 kg.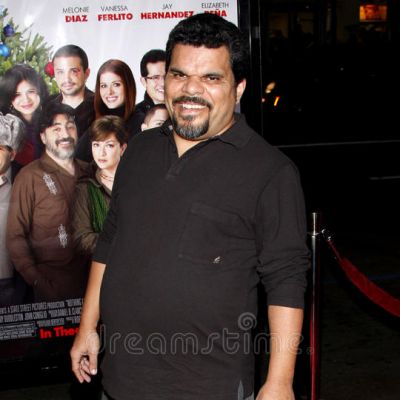 Luis Guzman's Wife, Marriage & Relationship
There is no evidence that Guzman dated anyone during his high school years. He is a devoted husband who has been married to Angelita Galarza for about thirty-three years. Their first child died from asphyxia during labour, and the doctor told his wife she couldn't have any more children.
As a result, Guzman and his wife adopted four children, two of whom are twins. The couple tried to conceive again after enduring various treatments and counselling, and this time there were no issues, and their biological baby girl was born.
Luis Guzman's Profession & Career
After acquiring experience at the cafe, he began performing in street theatres and was cast as an extra in a short film. Soon after, he auditioned for the television series 'Miami Vice,' for which he was chosen and appeared in two episodes. That was his professional debut, and his acting abilities astounded everyone.
Guzman began performing for amusement. He decided to pursue this job after his wife suffered her first miscarriage. He began pushing himself to get decent roles in mainstream films, and his efforts were rewarded after a few months. In the late 1980s, he received multiple film proposals, including 'True Believer' and 'Q&A.'
Guzman gave some of his best performances in films such as 'Carlito's Way' and 'The Cowboy Way.' He was then approached by major producers and directors and cast in films such as 'Boogie Nights.' He was a favourite of directors such as Paul Thomas Anderson and Steven Seidenberg. He has appeared in various films directed by the two filmmakers.
Achievements and Awards
For many years, Luis Guzman has entertained the world, and his work has always been superb. He has received numerous nominations for his contributions to the industry. His most notable accomplishment was earning the Screen Actors Guild Award for Outstanding Performance by a Cast in a Motion Picture.
Luis Guzman's Salary and Net Worth
Luis Guzman's net worth is projected to be at $20 million as of June 2022. His contribution to the field of acting has been his primary source of income. He has amassed his fortune through extensive filmography and as one of the most productive actors.
Luis Guzman had never taken his work seriously until the tragic death of his firstborn child. He took his life seriously and was completely focused on his profession at the time. It was his unwavering effort that enabled him to attain the success he now enjoys. He has been married for a long time and has a nice and comfortable life with his lovely wife.
Quick Facts
Celebrated Name
Luis Guzman
Real Name/Full Name
Luis Guzmán
Gender
Male
Age
65 years old
Birth Date
28 August 1956
Birth Place
Cayey, Puerto Rico
Nationality
American, Puerto Rican
Height
1.66 m
Weight
75 kg
Sexual Orientation
Straight
Marital Status
Married
Wife/Spouse (Name)
Angelita Galarza-Guzman (m. 1985)
Children
Yes ( Margarita Briggs-Guzman, Yemaya Briggs-Guzman, Cemi Briggs-Guzman, Yoruba Briggs-Guzman, Luna Briggs-Guzman, Clare Briggs-Guzman, Jace O' Flynn Guzman)
Dating/Girlfriend
(Name)
N/A
Profession
Puerto Rican actor
Net Worth in 2022
$20 million
Brands
N/A
Hobbies
N/A