Leroy Sánchez is a talented Spanish singer and songwriter based in Los Angeles. Leroy Sánchez is known for his evocative acoustic pop and dance-oriented R&B songs. Jim Jonsin, a Grammy-winning artist, found him online.
Early Years
Leroy Sánchez is a 29-year-old actor who was born on September 1, 1991. He was born in Abetxuko, Vitoria, Spain, and moved to Los Angeles, California, later. In 2014, Leroy shared an Instagram photo of his parents, sister, and two dogs with his followers.
Professional Life and Career
Leroy Sánchez is a professional pop musician, composer, and songwriter. In addition, he is a self-taught guitarist. Sanchez's first cover song was posted to YouTube when he was 15 years old, and his videos have since gained over 400 million views and 3.5 million subscribers.Then, in 2010, he encountered Grammy-nominated producer Jim Jonsin, who invited him to Miami. Jim has also written songs for Beyonce, Kelly Rowland, Lil Wayne, and Usher, among others.
In 2014, 2015, and 2016, Leroy Sánchez launched three singles: "Little Dancer," "By My Side," and "See You." From January to March 2017, Leroy was the star of the "Man of the Year" tour. That was his first trip outside of the United States. From September to November 2017, he also headlined the "Elevated Tour."
In addition, on August 4, 2017, Leroy released his debut EP, Elevated. With over 52 million views on his YouTube page, his cover of Adele's "Hello" is his most famous song. Similarly, Leroy began his music career in January 2007 on his YouTube page, @superleroyvv. He also acted as a backup vocalist on season 10 of American Idol.
More details
Leroy Sánchez is a singer who specializes in emotional acoustic pop and dance-oriented R&B. He was drawn to music at a young age and learnt to play the piano and guitar. Leroy participated in the reality TV vocal show Veo Veo when he was 14 years old.About the fact that he did not win the competition, Leroy was encouraged by the encounter and started uploading videos of his cover songs and originals online. Leroy Sanchez wanted to move to the United States to explore his solo career after gaining a devoted fanbase.
Leroy signed to Jim Jonsin's Rebel Rock label after speaking with him. Leroy also performed as a supporting act for the Boyce Avenue band in 2016. Leroy has collaborated with a number of well-known musicians, including rapper Machine Gun Kelly, Rico Love, and Frank Romano.Between 2016 and 2017, Leroy wrote songs for Carlos Marco, Sébastien Izambard, and Antonio José for their respective albums Chalk Dreams, We Came Here to Love, and Senti2. Similarly, Leroy's music emphasizes the words and vocals, believing that these are the aspects that his audiences love. His work has a distinct brand and a message for the youth.
He was nominated for the Premios Juventud Award for his single See You. This award honors outstanding Spanish talent. In the same year, he was nominated for a Teen Choice Award. Leroy has done charitable work in addition to music. He has collaborated with CoachArt to bring motivation and inspiration to children who are afflicted with chronic illnesses. Via his lyrics, he has often attempted to spread a word of optimism.
Relationship Status
There is no confirmed detail about whether Leroy Sánchez is either single or in a committed partnership. It's possible that Leroy is protecting his identity by holding his relationship status and love affairs private. It's also possible that Leroy Sánchez is now single and is concentrating on furthering his career in the music business.
About this, Leroy has been tight-lipped about the situation. Leroy has often avoided doing something on social media that could hint at his new relationships or affairs.Furthermore, Leroy has kept a clear public image free of gossip, scandals, and controversy that might jeopardize his professional and personal lives. Nonetheless, Leroy Sánchez's attractiveness, ability, humor, and charms would undoubtedly draw several lovers in the future.
Body Dimensions
Leroy Sánchez is about 5 foot 6 inches tall and weights about 67 kilograms. There is no detail on his chest-waist-hip measurements, dress style, foot size, biceps, or something else. Similarly, Leroy has rich brown hair and blue eyes.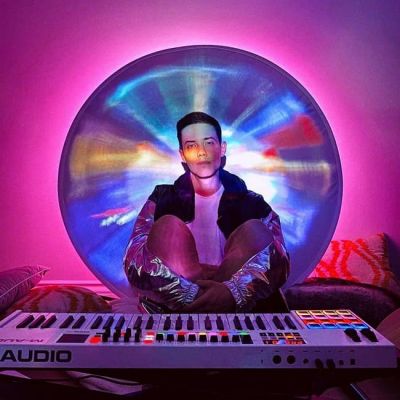 Net Worth and Social Media
Despite the fact that he is involved on social media, the majority of his articles are about his personal life. Despite this, Leroy Sánchez started using Twitter in October 2010 and now has over 119.3K followers on his @iamleroysanchez handle. On Instagram, he's known as @leroysanchez. At the time of writing this profile, this account had 202 articles, 974k subscribers, and 202 shares.
He has a Facebook page as well, which he started on May 7, 2012. About 942.6k people have followed his path so far. In addition, on January 5, 2007, Leroy launched his Youtube page. This channel has received more than 591.9 million views and 4.26 million subscribers so far. We should go to his official website for more details about the artist, his forthcoming concerts, merchandise, songs, and so on.
Moving forward, Leroy's net worth is estimated to be about $1.2 million dollars. He could make money by recording, publishing songs, and composition. He also collaborates with world-famous musicians on occasion, ensuring that he earns a good living at such a young age.
Quick Facts