Jonathan Stevens Jackson is an American actor, musician, and author. Jonathan Jackson's first well-known role was Lucky Spencer on the ABC daytime drama General Hospital, for which he won five Emmy Awards.
Childhood and Early Years
Jonathan Jackson was born on May 11, 1982, in Orlando, Florida. Jonathan Stevens Jackson is the son of Jeanine Stevens Jackson, a businesswoman and former ventriloquist, and Dr. Rick "Ricky Lee" Jackson, a Washington State family physician, country singer, and congressional candidate.
Jackson grew up in Battle Ground, Washington, with his brother Richard Lee Jackson, an actor and musician, and his sister Candice Jackson, a lawyer and journalist. Jonathan went to Meadow Glade Elementary School.
Jackson's family visited Universal Studios Hollywood in 1991, where both Richard and Jonathan wanted to pursue acting careers. Before moving to Burbank, California, with their mother part-time in 1993, the brothers took acting lessons in nearby Portland, Oregon. After a series of advertisements, Jackson landed a spot on the ABC Daytime soap opera General Hospital within six months. Jackson continued his studies while working and graduated from high school at the age of 16.
Profession
Jackson made his first notable appearance on General Hospital as Lucky Spencer, a role he played from 1993 to 1999. Jackson has won several awards for his portrayal of Lucky. Jackson was nominated six times for the Daytime Emmy Award for Outstanding Young Actor in a Drama Series, which he won in 1995, 1998, and 1999, making him the all-time winner of the award and the Younger Actor category.
Jonathan was also nominated for the Young Artist Awards in 1996, 1997, and 1999, and received the Soap Opera Digest Awards in 1995 and 1999. The Hollywood Reporter awarded him the YoungStar Award in 1995, 1997, 1998, and 1999, and he was nominated in 2000. Jackson also became known among fans as a "teen heartthrob," appearing in fan magazines such as Tiger Beat and attracting a large number of fan clubs and web fans. People magazine named him one of the 50 most beautiful people in the world in 1999.
Acting
True Rights, an independent film, and Stuck in a Purple Haze, an ABC TV movie, launched Jackson's film career in 2000. With his brother Richard, Jackson also wrote and directed the short film Crystal Clear, which premiered at the Brooklyn Film Festival. Winner of the Coen Brothers Award for Duo Filmmaking and Best Dramatic Short Film.
On September 29, 2009, it was reported that Jackson would return to General Hospital on October 27 to reprise his role as Lucky Spencer. In 2011, Jackson won his fourth Daytime Emmy and his first Outstanding Supporting Actor Award. On November 7, 2011, it was announced that Jackson had decided to quit General Hospital, with his last episode airing on December 23, 2011. Jackson's character is not set to be recast or killed off, leaving the door open for him to return to the show in the future.
In 2012, Jackson won his fifth Daytime Emmy for Outstanding Supporting Actor in a Drama Series, as well as his second consecutive award for Outstanding Supporting Actor in a Drama Series. In 2012, he landed the role of singer-songwriter Avery Barkley in the ABC drama Nashville. Jonathan sings and plays guitar on the show, just like the rest of the cast.
Music
Jackson had taken music lessons as a child and taught himself to play the piano. He used to have a band with different members of his family when he was younger. In the year 2000, he formed the band "Scarlet Road," which included his brother, uncle, and aunt. Jonathan and his brother Richard formed the band "Jono and the Rock" in 2002.
Richard's brother Jonathan (drums), Daniel Sweatt (bass), Luke Galeotti (guitar), and Michael Galeotti (guitar) are all members of the band (keyboard). The band released several albums and their single "Feel This" was a top 10 hit on the iTunes National Rock Charts after being featured on One Tree Hill, a CW television drama series. Enation's songs from Walking the Bullet and General Hospital are also included.
Jackson wrote the song "The Morning of the Rain," which was featured on episodes 7 and 19 of the first season of Nashville, in addition to working as a singer, guitarist, and pianist.
Writer
In the spring of 2012, Jackson published a poetry collection called Book of Madness and Solace under the pen name J. S. Jackson. In June 2012, he discussed his yet-to-be-released novel, Acting in the Spirit. That would delve into the connection between his Orthodox faith and his acting career. In November of 2014, Jackson released The Mystery of Art: Being an Artist in God's Image.
 Net Worth
Jonathan Jackson's earnings, net worth, and source of income were projected to be $3 million as of February 02′ 2020.
Personal Experiences
Jonathan Jackson married Lisa Vultaggio, a former actress from General Hospital, on June 21, 2002, when he was 20 years old. "Some people felt we were a little young to get married," Jackson told the Chicago Sun-Times, "but we didn't see the need to wait." To raise their twins, the couple relocated to Battle Field, Washington's hometown. Adora Jackson has three children: one daughter and two sons named Caleb Jackson and Titus Gabriel Jackson.
Social Media and Body Measurement
Jackson stands at 5ft 7in (1.72 m) and weighs 51 kg. Jackson is blessed with blue eyes and light brown hair.Jonathan Stevens Jackson keeps up with his social life and is involved on all social media platforms. He has 165k, 148k, and 1.12k followers on his Twitter, Instagram, and youtube respectively.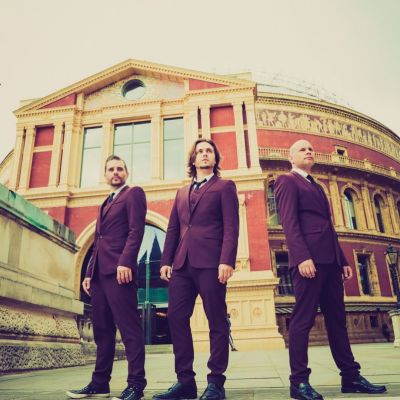 Jackson uses these social media sites to keep his fans up to date on his life, and he also has an official website where fans can listen to his music.
Quick Facts