Jannine Weigel is a multi-talented Thai-German woman. Jannine Weigel is a YouTuber, actor, songwriter, actress, and model. She's also known as "Ploychompoo." She has starred in a number of Thai films and has a number of songs, EPs, and albums to her credit.
Childhood and Early Years
Jannine Weigel is a 20-year-old actress who was born on July 30, 2000. Jannine Parawie Weigel is her full name, which is spelled Jannine Parawie Weigel in Thai. Ploychompoo (Thai: ) is another nickname for her in Thailand. She was born in Steinfurt, Germany, and relocated to Thailand in July 2010 with her family.
When it comes to her relatives, she has three brothers whose identities have not been revealed. Her three brothers were born in the years 1986, 1988, and 1990. Jannine's nationality is Thai-German since her mother is Thai and her father is Reiner Weigel, a German.When it comes to Jannine's meaning, her first name, Jannine, is taken from Hebrew. It literally means "Yahweh is gracious." Similarly, her Thai middle name, Parawie, means "sunbeam." Ploychompoo, Jannnine's Thai nickname, means "pink sapphire."
Jannine also speaks many foreign languages fluently, including Central Thai, English, and German. She also studies Vietnamese and Mandarin Chinese. She is still a devout Christian. Jannine is an animal enthusiast and has a puppy called Melody, a hamster, and a kitten as pets.
Education
Jannine Weigel attended St Martin kindergarten and Regenborgen Primary School in Steinfurt, Germany, until she was in fourth grade. She then relocated to Bangkok, Thailand. Jannnine was homeschooled when she was in Grade 6 after moving there.
Jannine has finished her studies by distance learning before Grade 9, which she completed in 2014. Jannine is already enrolled in a pre-degree course at Sukhothai Thammathirat Open University's Faculty of Liberal Arts, thanks to Advanced Placement. She specializes in English at the university. Jannine, likewise, took a summer course at Berklee College of Music in 2018 and was awarded a scholarship from the school.
Professional Life and Career
Jannine Weigel is a multifaceted person. She is a YouTuber, as well as a musician, songwriter, actor, model, influencer, and player. After moving to Bangkok in 2010, she began acting as a model. Jannine decided to pursue singing the next year.
Jannine then joined Singing Kids, a nationally broadcast singing competition for girls, after three months of preparation. Jannine came in third position in this show/contest. Jannine was the first Thai singer to be awarded a YouTube Gold Button.
Jannine began working as an artist trainee at GMM Grammy in October 2012. She later joined the same firm as a full-fledged musician. Jannine also featured in Getsunova's "Klai Khae Nai Khue Klai" (, "How Much Further Is It Till I Could Be Near You?") music video in 2012, which she appeared in during her trainee time.
Her appearance in the music video helped her gain much more popularity. Jannine launched her YouTube channel a year later, in 2013, where she posted her covers of famous songs as well as other material. She then launched her first song, "Chak Din Chak Ngo," in 2015. She then sang a selection of songs from the film's original soundtrack. Later that year, Jannine was cast in the television series Banlang Mek and the film Senior, all of which she starred in.
Following 2015,
Jannine released her second song, "Away," in 2016. She went on to record a few more songs with GMM Grammy, including "Because Of You" and "I'm Glad." She also issued a new album, The Black Moon, in the same year. Her name is credited as executive producer on this project, which consists of four horror short films.
Jannine launched her second record, "Deep End," in July 2017. The album's single "Strangled Love" was chosen to represent her birth country of Germany at The Origin Song Contest 03 in Bern, Switzerland. Through capturing the semi-final, this song advanced to the final and went on to dominate the entire competition with a whopping 160 points.
Jannine's deal with GMM Grammy expired in June 2018. Jannine then signed a deal with Universal Music Singapore and launched the single "Pak Rai Jai Rak." The next year, Jannine appeared in the film "Pee Nak" as the lead actress. It is a horror comedy film that has grossed more than 150 million Baht in Thailand. She also published the single "Words." Jannine was nominated for the MTV Europe Music Awards in Seville for "Best Southeast Asia Act 2019" thanks to this album.
Jannine has also performed in a number of music shows around the world, including in South Korea, the Philippines, Indonesia, Malaysia, and other countries. On December 6, 2019, she was also the first artist to perform under a new label. RedRecords is the name of the latest label, which is a joint venture between AirAsia Group and Universal Music Group. Jannine's most recent drama, When I Was 16, will be published on February 3, 2020. This drama was created in 2016, but it was only broadcast four years later on Channel True4U.
Relationship Status
There is no precise detail concerning Jannine's marital status. She has often avoided sharing any social media messages that might reveal her latest relationship status or extramarital affairs. Despite this, she has kept a clean public image free of gossip, controversies, and allegations that might jeopardize her professional and personal lives.
Body Dimensions
Jannine Weigel is a tall woman, standing 1.64 meters (5 foot 5 inches) tall. Other than that, there is no specifics regarding her weight, chest-waist-hip measurements, dress style, foot size, or other body measurements. Jannine, like her sister, has hazel eyes and brown hair. Jannine has a bright tattoo on her arm as well. It's a girl with her boy, who is most likely Melody, her pet dog.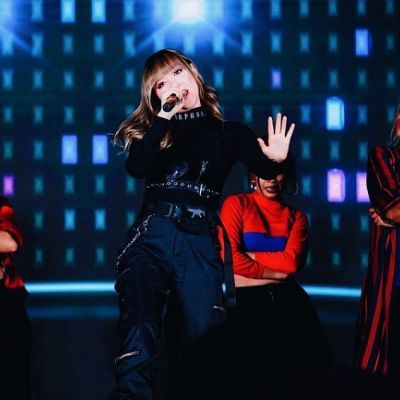 Net Worth and Social Media
In terms of her social networking activity, Jannine Weigel entered Twitter in July 2017 and her @JanninaWMusic account's followers are the by the day. Similarly, she uses the handle @jannineweigel, which has 724 tweets and 1.7 million followers at the time of writing this biography.
On April 14, 2013, she also launched her official Facebook profile. More than 3 million people have followed her path since then. On February 22, 2013, she launched her self-titled channel "Jannine Weigel" on Youtube. There have been over 674.8 million impressions and 3.67 million subscribers since then. On Tiktok, she goes by the handle @jannineweigel and has a total of 551.9K followers and 1.5 million likes.
Moving forward, as of July 2020, Jannine's net worth is estimated to be about $354,000 dollars. Her income comes from Youtube streams, songs and tracks, acting campaigns, company collaborations, ads, and alliances, among other things.
Quick Facts