Hasty Khoei is a well-known American chocolatier. Hasty Khoei is also well-known as the wife of Jacques Torres, a well-known French pastry chef and chocolatier. She is also the founder and owner of Madame Chocolat, a Beverly Hills chocolate boutique.
Early Childhood
Hasty Khoei's precise birth date and age are not available on the internet. There is also no information available on Hasty's zodiac sign. When it comes to her hometown, Hasty is from San Fernando Valley, California, USA. Hasty grew up in San Fernando her entire life. In terms of her educational background, Hasty attended USC and pursued a business degree. She also worked in finance for six years.
Professional Life
Hasty Khoei is a chocolatier by trade. She is also well-known as the celebrity wife of Jacques Torres, a French pastry chef and chocolatier. Hasty Khoei is the proprietor and chocolatier of the Beverly Hills chocolate boutique Madame Chocolat, in addition to being a famous wife. Hasty's chocolate business was also featured on E! Entertainment's "The Girls Next Door."
When asked why she built a new shop instead of going into business with Jacques, Hasty explains that it had been her ambition for years to operate Madame Chocolat in Los Angeles. Hasty then traveled to New York to study with Jacques, and she was required to stay for at least a year. Hasty felt ready to return to LA and launch her own shop by the end of that year. Hasty had only been seeing Jacques for the previous two or three months she had been in New York.
When Hasty returned to Los Angeles, it took her nine months to find a place and another nine months to build and operate the store. Her shop first debuted in November of 2006. Throughout that time, the pair maintained a long-distance, bicoastal relationship. Hasty had no idea she'd end up marrying Jacques Torres in the future.
Jacques Torres is a well-known French chocolatier and pastry chef. Jacques Torres is a member of the International Culinary Center as well. He is also the Dean of Pastry Arts and does pastry demonstrations. The chef may be seen in the show Nailed It!Jacques has also received the James Beard Foundation Pastry Chef of the Year, Meilleur Ouvrier de France, Chefs of America Pastry Chef of the Year, and Chartreuse Pastry Chef of the Year accolades. Jacques is also a member of France's Académie Culinaire. The James Beard Foundation inducted him into the "Who's Who of Food and Beverage in America" in 2003.
Jacques Torres is also the author of two Dessert Circus books and the host of the Food Network television show Chocolate with Jacques Torres. The chocolatier then launched his chocolate factory and second retail outlet in Manhattan, Jacques Torres Chocolate Haven, in 2004.Then, on May 13, 2010, Jacques Torres prepared a $30,000-per-couple meal for U.S. President Barack Obama's Democratic Congressional Campaign Committee fund-raiser at Manhattan's St. Regis Hotel. Torres collaborated with culinary chefs from the French Culinary Institute on this project (now known as The International Culinary Center). Jacques Pepin, Alain Sailhac, and André Soltner are also on the team.
Relationship Status
In the year 2007, Hasty Khoei marries Jacques Torres. Jacques is a well-known chocolatier and pastry chef. Jacques was also Hasty's mentor, chef, and boss when he was in training. Her spouse also owns two New York City chocolate stores. Jacques has also written two cookbooks and hosted several Food Network episodes.
In addition, Hasty and her husband welcomed their baby, Pierre, on August 19, 2016. Jacqueline, their daughter, was born on April 5, 2019. The Torres family currently resides in New York City.
The Story of Khoei-Torres' Proposal
When it comes to how the famed Jacques Torres proposed to his now-wife, Hasty Khoei, the event took place at the Madame Chocolat. This is really fitting, according to Hasty, because the couple met because of chocolate, and we fell in love because of chocolate.
In an interview with Hitched Magazine, Hasty recounts the events of the day:He slipped the ring into a bowl of hot water while we were both working late in the workplace. He requested me to retrieve a scraper from the bowl, but when I reached in, it was scalding hot. I warned him it was extremely hot and tried to offer him another scraper, but he insisted on using the one he had. I told him I couldn't reach it because the water was too hot, so he put his hand in and his face got bright red. "It's terribly hot!" he exclaimed.
Furthermore, Hasty claims that when her spouse said something like, "Will you really have me?" or "Can you truly be with me?" she began crying, shivering, and moving away from him. Hasty recalls being completely taken aback when Jacques attempted to place the ring on her finger. However, the ring became trapped on Hasty's knuckle, and she recalls crying "Push harder!" through her tears.
Social Media and Body Measurements
There is no information available on Hasty Khoei's body measurements, such as height, weight, chest-waist-hip measurements, dress size, shoe size, and so on. Hasty, too, has dark brown hair and brown eyes.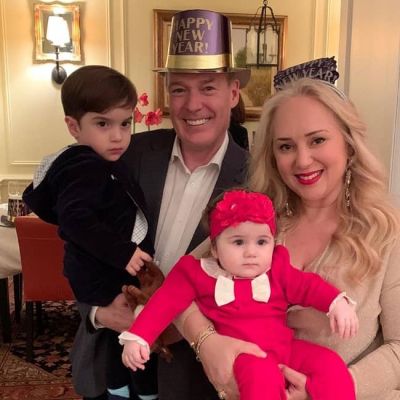 In terms of social media, Hasty Khoei can be found on Instagram under the handle @madame chocolat. In addition, she joined Twitter in March 2009. Her Twitter account, @madame chocolat, currently has over 3.6k followers.
Quick Facts
| | |
| --- | --- |
| Full Name: | Hasty Khoei |
| Gender: | Female |
| Profession: | Chocolatier, Owner/Founder of Madame Chocolat, Celebrity wife |
| Country: | USA |
| Marital Status: | married |
| Husband | Jacques Torres |
| Eye Color | Brown |
| Hair Color | Dark Brown |
| Birth Place | San Fernando Vally, California |
| Nationality | American |
| Education | USC (Business Degree) |
| Kids | Two (son: Pierre and daughter: Jacqueline) |
| Twitter | Hasty Khoei Twitter |
| Instagram | Hasty Khoei Instagram |
| Personal Web | Hasty Khoei Personal Web |