Dennis Roady is a YouTube prankster from the United States who is known for his viral films on the Roman Atwood, Vitalyzdtv, and Dennis Roady channels. Dennis Roady hopes that his pranks would startle the globe and that his good deeds will encourage people.
Childhood and Early Years
Dennis Roady is a 37-year-old businessman. He was born in Germany on June 6, 1983, under the sign of Gemini. Dennis Darrell Roady is his true name. David Earl Roady is his father's name, and Nurdane "Nur" is his mother's name. His father is also an American, while his mother is Turkish. Darrell/Darold Roady and Mary Violet Stumbaugh were his paternal grandparents, while Hüseyin Açkel and Zeycan Kaymakç were his maternal grandparents.
Dennis eventually settled in Cincinnati, Ohio. In terms of his educational history, he graduated from Franklin University with a bachelor's degree.
Occupational life
When it comes to Dennis Roady's professional career, he is a well-known YouTube celebrity. He served in the US Army from 2002 to 2009 in various capacities before joining YouTube. He began his career as a Force Protection Security Officer before rising through the ranks to Training and Operations Manager and then Emergency Operations Manager.
He left the Army in 2009 to work for Fine Homes & Luxury Lifestyles Magazine and in Internet Marketing. He also worked as a Marketing and Operations Director at WKDS. He has also worked in a UPS facility and as a UPS manufacturer's distributor.
YouTube
He began making videos and uploading them to YouTube in addition to his employment. On May 6, 2012, he launched the 'Dennis Roady Deeds' channel, which became his passion. After his YouTube career took off, his self-titled channel grew to over 1 million subscribers. He then quit his regular work to pursue his dream of being a full-time YouTuber.
Following that, on August 27, 2013, he started the YouTube channel 'howtoPRANKitup,' which was inspired by his collaboration with comedian Roman Atwood on his YouTube prank channel, 'RomanAtwood.' Dennis RoadyVlogs, his third channel, launched on December 11, 2013.
In the same way, he established himself as an American YouTube sensation known for his Internet-posted pranks and his friendship with YouTubers Roman Atwood and Vitaly Zdorovetskiy, eventually leading to his role in the feature film Natural Born Pranksters.
He began connecting with notable YouTubers like Vitaly Zdorovetskiy and Roman Atwood as his profile grew on YouTube. "Cops Get Owned!!! – Epic Pee Prank," his first video on the channel, had over 23 million views. 'Sports Car Fire Prank,' 'Sister Pranks Brother,' and '10 Prank Toy Reviews' are some of his other memorable videos. "EPIC PRANK VIDEOS," "CLASSIC PRANK VIDEOS," "The World's Most Contagious Prank," and "Broken Neck Prank!!" are some of his prank videos.
Cinematography
He experienced a significant difference in scale, funding, and scope when he transitioned from YouTube to a full-fledged film. He adjusts to a lot of things while filming fast shots and becoming a part of the film, which taught him to calmly shoot lengthy shots. He also had to manage 30 crew people on the streets at the same time, as well as a number of cameras in various locations.
Dennis became a reality star, writer, and producer after seizing the opportunity despite his incredible skills. He starred in the YouTube reality series 'Fight of the Living Dead,' in which ten YouTubers tried to survive for 72 hours. They were thrown into a zombie apocalypse. He shot to prominence in 2016 with the feature film "Natural Born Pranksters."
What is your net worth?
Dennis Roady is a well-known YouTube celebrity who has amassed a sizable fortune over the course of his career. He accumulated good riches as a result of his internet popularity, which he has not acknowledged on the internet. However, other web sites estimate his net worth to be between $1 million and $5 million.
What is the status of Dennis Roady's relationship?
Dennis Roady is a married man, according to his relationship status. He hasn't made his wife's identity public on social media. He has avoided posting about his personal life on social media. Alexander, his first son, was born in November of 2014. He's been told he has leukemia. Life has been difficult for him and his family since then.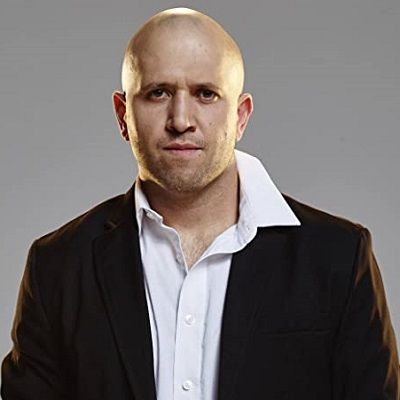 Dennis also has a softer side. He's created a 22-minute documentary about homelessness. In this video, he decides to spend at least seven days as a homeless person in his hometown in order to raise awareness about the obstacles and hardships that homeless people endure. During this time, he slept under a bridge and was robbed at night, as well as witnessing his new pals shoot heroin. The video was even nominated for an award and has already received over a million views.
Social media and body measurements
Dennis Roady, who is 37 years old, has a pleasant demeanor. His head is hairless, and his eyes are light brown. There is also no information about his body stats, such as height, weight, and so on.
Dennis is a social media celebrity who uses platforms such as Facebook, Twitter, Instagram, and YouTube. On social media, he is quite well-liked. He has nearly 403k Instagram followers under the username @dennisroady.
Similarly, he has more than 311.3k Twitter followers and about 143k Facebook fans. On his YouTube channel, he has over one million subscribers.
Quick Facts