CDawgVA is a voice actor and social media celebrity from Wales. CDawgVA is a Youtube content creator who specializes in amine, prank calls, and spoof videos, among other things. He is also well-known for his enthusiasm for Yaoi creations.
Childhood and Early Years
CDawgVA is 24 years old, having been born on July 26, 1996. He was born in Wales but spent much of his life in London, England, until November of 2019. Following that, he relocated to Japan. His real name is Connor Marc Colquhoun, but he is better known online as CDawgVA.
He still hasn't said much about his educational background. However, given his age, we can presume he is a university student unless he has chosen to take a break from his studies or drop out entirely to concentrate on his professional career.
Professional Life and Career
CDawgVA works as a voice actor and a social media celebrity. He is best known for his YouTube channel, which he named after himself. Prank calls, anime animations, and spoof videos are the majority of what he posts. In April of 2014, CDawgVA started posting to his YouTube channel.
On February 11, 2014, he launched his YouTube channel "CDawgVA." On April 30, 2014, he released his first video, Do You Even Voice Act Podcast #1. At the time of writing this biography, this video had over 22.5k views. I Paid Voice Actors To Dub JoJo Scenes With No Context is also his most famous video on his website, with over 3.4 million views since its release in November 2019.
Anime Prank Calls, I Went To Japan's Yoi Cafe…, Where is the 'Hit or Miss Girl' Now?, and 2 Voice Actors – 1 Voice Prank Calls (Sebastian's Black Butler) are the other videos with over 1.5 million views at the time of writing this biography.
CDawgVA also has a YouTube channel of over 1.41 million subscribers. Black Butler's Sebastian Prank Calls is one of his most famous videos, with over 200,000 views since its release on June 23, 2015. CDawgVA and Joey Bizinger both have YouTube channels where they share animation videos.
Furthermore, in the year 2013, CDawgVA started working professionally as a voice actor. Since then, he's lent his voice to games such as Age of Empires II. He's also known for his roles in Dragon Ball Z Abridged, Chronexia and the Eight Seals, and Dragon Ball Z: Origins Season 1 Vol.1.
More details
CDawgVA's videos have gained a lot of popularity after he did voice impersonations on Sebastian Michaelis. It's a character from the Black Butler anime series. His sudden celebrity stems from the fact that his voice sounds identical to that of the original voice actor, J. Michael Tatum.
CDawgVA's videos have now expanded beyond just anime and voice acting to include a broader range of subjects. CDawgVA reported that since moving to Japan, he has had more opportunities to make videos on topics such as Host clubs, various types of cafes, and other topics not commonly seen in the west.
He also hosts a weekly podcast called "Trash Taste" with Gigguk and Joey. Furthermore, CDawgVA creates a lot of Yaoi and cosplay material. He is also the most likely creator of an English Yaoi. Other social media stars/Youtubers he is friends with include Gigguk, The Anime Man, Akidearest, BakaShift, Sydsnap, Emirichu, Evanit0 (editor), and Nux Taku.
Status of the Relationship
CDawgVA is most likely single right now. CDawgVA hasn't provided much information on this issue. He hasn't posted any social media messages that might reveal his current relationships or affairs, either.
Furthermore, CDawgVA has kept a clean public profile free of rumors, scandals, and controversies that might jeopardize his professional and personal lives. Nonetheless, CDawgVA's attractiveness, talent, humor, and charms will undoubtedly attract many lovers in the future.
Body Dimensions
Unfortunately, there is no knowledge about CDawgVA's body measurements. CDawgVA's height, weight, chest-waist-hip measurements, biceps, dress size, shoe size, and other details are currently unavailable. He has brown hair and green eyes as well.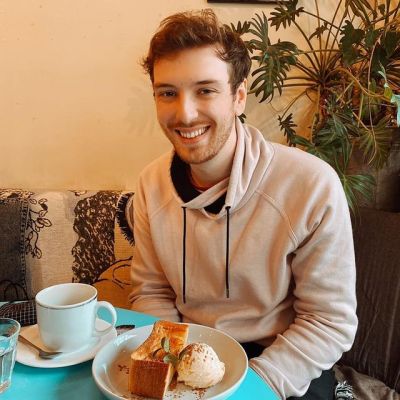 Net Worth and Social Media
In terms of his online presence, CDawgVA joined Twitter in May 2009 and currently has 167.3K followers on his @CDawgVA account. He can also be found on Twitch as @cdawg va, where he has over 44.7k followers, and on Discord as @cdawg va. In addition, he uses the Instagram handle @cdawgva, which has 59 posts shared and 118k followers at the time of writing this biography.
On February 11, 2014, CDawgVA launched his self-titled Youtube channel. This channel has received over 127 million views and 1.41 million subscribers since its inception. For collaborations and voice acting, we can reach out to CDawgVA at [email protected]
Moving on, CDawgVA's net worth is estimated to be around $741,000 dollars. His primary sources of revenue are his Youtube videos and voice acting, among other things. He has over 280 videos on his channel, with over 127 million views. CDawgVA uploads 4 new videos per month on average, generating 297k video views and 2.8k new subscribers per day.
Quick Facts