BradDoesBanter is a well-known British YouTube vlogger and gamer with a large following. BradDoesBanter has over 288k subscribers thanks to his divisive vlogs, challenges, and opinionated commentary videos.
Childhood and Early Years
BradDoesBanter is a twenty-one-year-old man. He was born in England on July 29, 1999, under the zodiac sign of Leo. On his social media accounts, he often features his mother. And looking at the photos he shared of him and his mother, it's clear that they have a special bond. They are really similar in proximity.
Furthermore, he is of British nationality but has made no reference to his ethnic background. There is no information available about his educational background. He resides in Manchester, England, in the Tameside neighborhood.
Occupational life
BradDoesBanter is a YouTuber from England who is known for his rant videos and his interactions with other YouTubers. Several well-known YouTubers have taken notice of him, like PewDiePie and Sky Does Everything, the latter of which invited him to visit the United States, which Brad describes as "smelling like piss."
He also does commentary videos, with some of his most famous being on Buzzfeed. Similarly, he had a sizable following on all four of his Twitter pages, which were all deleted as a result of his highly controversial posts. Other YouTubers of his kind include Chubbs, Memeulous, ImAllexx, Pyrocynical, and others. BradDoesGames is the name of his gaming channel.
Previously, he was known as Brad Does Minecraft, and he made Minecraft videos, the first of which was called "Minecraft: Oak Jungle solo PARKOUR! w/Brad" and was taken down from his website. Before shifting into more comical and "Funny Moments"-type videos, his videos were mainly focused on Minecraft, specifically series such as Hunger Games and UHC. With the passage of time, it became the primary form of material, with occasional Q&As and prank calls thrown in for good measure.
Unfortunately, his popularity began to dwindle as a result of those types of videos, so he posted those that showed him in real life, such as reading hate comments.
More…
On June 14, 2014, he launched his YouTube channel Brad Does Minecraft. "Brad Does Minecraft (Censored)" is his most recent video. It has almost 11 thousand views. He changed his name from "Brad Does Minecraft" to "BradDoesBanter" in October of 2015. He changed it because he was approaching 15k subscribers, by which point he will be checked, and anyone who changes their name after that would lose their verification. As a result, he began to move away from Minecraft.
He posted a video titled EXPOSING THE BIGGEST MINECRAFT YOUTUBER in November 2015. SkyDoesMinecraft was the subject of a satirical take on revealing videos in the film. Sky, on the other hand, asked Brad to make this video and then commented on it.
He currently uploads video content that consists of commentary-style videos, for which some have dubbed him a "Leafy clone" due to the content's similarity. He rarely includes gaming in the context of recent posts, often opting for clips of other items such as YouTubers' faces.
BradDoesRants, his YouTube channel, was released on April 22, 2020. It has approximately 10.6K subscribers. He's released four videos so far, titled "Am I Resurrecting My Podcast?" "Entitled Twitch Streamers," "Discord Weirdos," and "Why I Left The Cancelled Podcast." Furthermore, he would undoubtedly produce more intriguing images.
What is your net worth?
In terms of BradDoesBanter's earnings, he is a YouTube sensation who has amassed a sizable fortune. His profits, however, are not available on the internet. As of July 2020, his YouTube channel had earned $17,000.
Private life
BradDoesBanter is most likely single right now. He hasn't married yet, and he doesn't have any children. He hasn't posted any photos of himself with women yet. He seems to be having a good time as a bachelor. He is also very loyal to his mother. He is now concentrating on his education.
Previously, he was connected to a number of contentious issues as a result of his YouTube posts. His Twitter account was also deleted as a result of the incident. But it's not as if he's out of controversy now.
Social networking and body measurements
BradDoesBanter is a brunette with blue eyes. With his Chevy body weight, he stands at a decent height. His height, weight, and other body stats, however, are not available on the internet.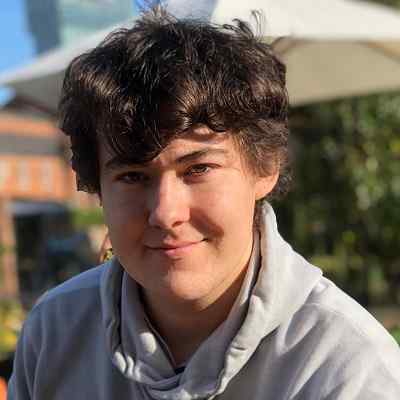 Brad is active on social media platforms such as Instagram and YouTube. He goes by the handle handles on Instagram, where he has nearly 29.1k followers. He also runs two YouTube channels. BradDoesBanter, his primary YouTube channel, has 288K subscribers, while BradDoesRants, his secondary channel, has 10.3K subscribers.
Quick Facts
| | |
| --- | --- |
| Full Name: | Brad |
| Born Date: | 29 Jul, 1999 |
| Age: | 21 years |
| Horoscope: | Leo |
| Lucky Number: | 10 |
| Lucky Stone: | Ruby |
| Lucky Color: | Gold |
| Best Match for Marriage: | Sagittarius, Gemini, Aries |
| Gender: | Male |
| Profession: | Youtuber |
| Country: | England |
| Marital Status: | single |
| Eye Color | Blue |
| Hair Color | Brown |
| Nationality | British |
| Youtube | Brad Youtube |
| Instagram | Brad Instagram |