Beatrice Vendramin is an actress and singer from Italy. Beatrice Vendramin is best recognized for her leading role in the Disney Channel Italy sitcom "Alex & Co" as Emma Ferrari.
Childhood and Early Years
Beatrice Vendramin was born in Milan, Italy, on June 15, 2000. She grew up in Brianza, a tiny, peaceful village. She will be 20 years old in 2020, and her zodiac sign is Gemini. Alberto Vendramin is her father's name, and Morena Lietti is her mother's. She has a younger brother named Giacomo Vendramin as well.
She is fascinated by various languages and studies them at a Como high school. She plans to study economy and marketing in London after she graduates in 2019. Beatrice is a talented pianist. White, blue, and black are her favorite colors. Furthermore, her favorite ice cream flavor is "Cookie." Cinderella is her favorite Disney story.
Workplace Environment
Since she was a child, Beatrice has worked as an actor, model, and singer. She began her acting career in 2015 with the film 'Alex & Co.,' in which she played the major part. She was already friends with castmates like Saul Nanni and Eleonora Gaggero before Alex & Co. even aired.
In 2016, she made her big screen debut alongside Matthew Modine, Giovanna Mezzogiorno, and Margherita Buy in Luca Lucini's film Come diventare grandi, nonostante I genitori, in which she played a teenager struggling with the problems that this stage of life presents.
She starred alongside Vanessa Incontrada and Lino Guanciale in the successful Italian TV series Non dirlo al mio capo 2 in 2017. She is a talented singer in addition to performing. On the tune "Incredible," she is featured. As a result, that can be found on the Alex & Co. soundtrack. On the track "Incredible," she and her Alex & Co. castmate Leonardo Cecchi both sang.
More on her professional life
Similarly, on November 16, 2017, Beatrice published her memoirs, 'I piedi per terra, la testa nel cielo (Feet on the ground, head in the sky)'. In addition, she and Giulia Guerrini also attended the 2016 Radio Disney Music Awards. She began modeling for fashion catalogs as a child and is now represented in Italy by 'Why Not Models.'
She is also a well-known social media celebrity with a large following on Instagram, Twitter, YouTube, and TikTok. Beatrice rose to fame on Instagram after sharing various fashion looks and moods, as well as photos from his regular life.
In November of 2015, she became a Twitter user. Her self-titled YouTube account, likewise, was launched on December 23, 2015. Beatrice has tens of thousands of fans on TikTok. She is known for combining lip-syncing, dancing, transition, and comedic videos in her videos. As her acting skill and hotness go hand in hand, her ability and gorgeous appearance are being lauded.
Personal Experiences
She is dating a singer named Fred de Palma, according to her personal and love life. The duo seemed to be having a great time together. They frequently travel together and have a good time. Both of them, however, post images of each other on their Instagram accounts, demonstrating their love and affection for one another. They are having the time of their lives together and concentrating on their different careers.
Likewise, she has not been embroiled in any rumors or disputes to far. As a result, Beatrice maintains a positive personal and professional profile. She is currently concentrating on her job and honing her skills.
Body Dimensions
Beatrice is a lovely young lady with a refined demeanor. Her hair is blonde, and she has blue eyes. Despite her youth, she is determined and charismatic. Beatrice is 5 feet 7 inches tall and weighs around 55 kilograms. She also has the body type of a banana. Her chest, waist, and hip dimensions are 34-23-35 inches. She wears size 8 shoes when she walks (UK).
Net Worth and Social Media
She has a sizable following on social media. Beatrice's Instagram account, @beatricevendramin, has over a million followers. She's also on Twitter, where she has over 841 followers. Her self-titled YouTube channel, meanwhile, has over 8.04K subscribers.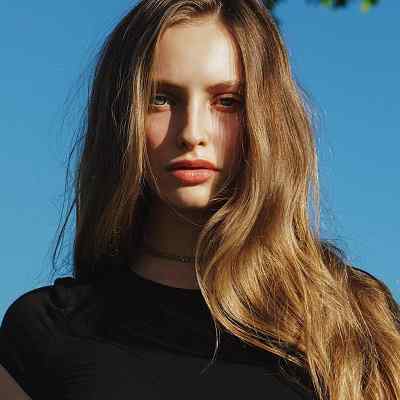 She is also well-known on TikTok, where she has over 532.5K followers and 2.4 million likes. In addition, her official Facebook profile has over 21K likes. For business inquiries, she has also revealed her Gmail address, [email protected]ment.com.
Now, when it comes to her wages, she is certain to make a substantial sum of money from her work. Her acting gigs and social media activity could be her main sources of revenue. This young and talented personality, on the other hand, is considered to be valued between $1 million and $5 million.
Quick Facts